...
Chicago, Białowieża, Berlin, Gamboa
Summer 2019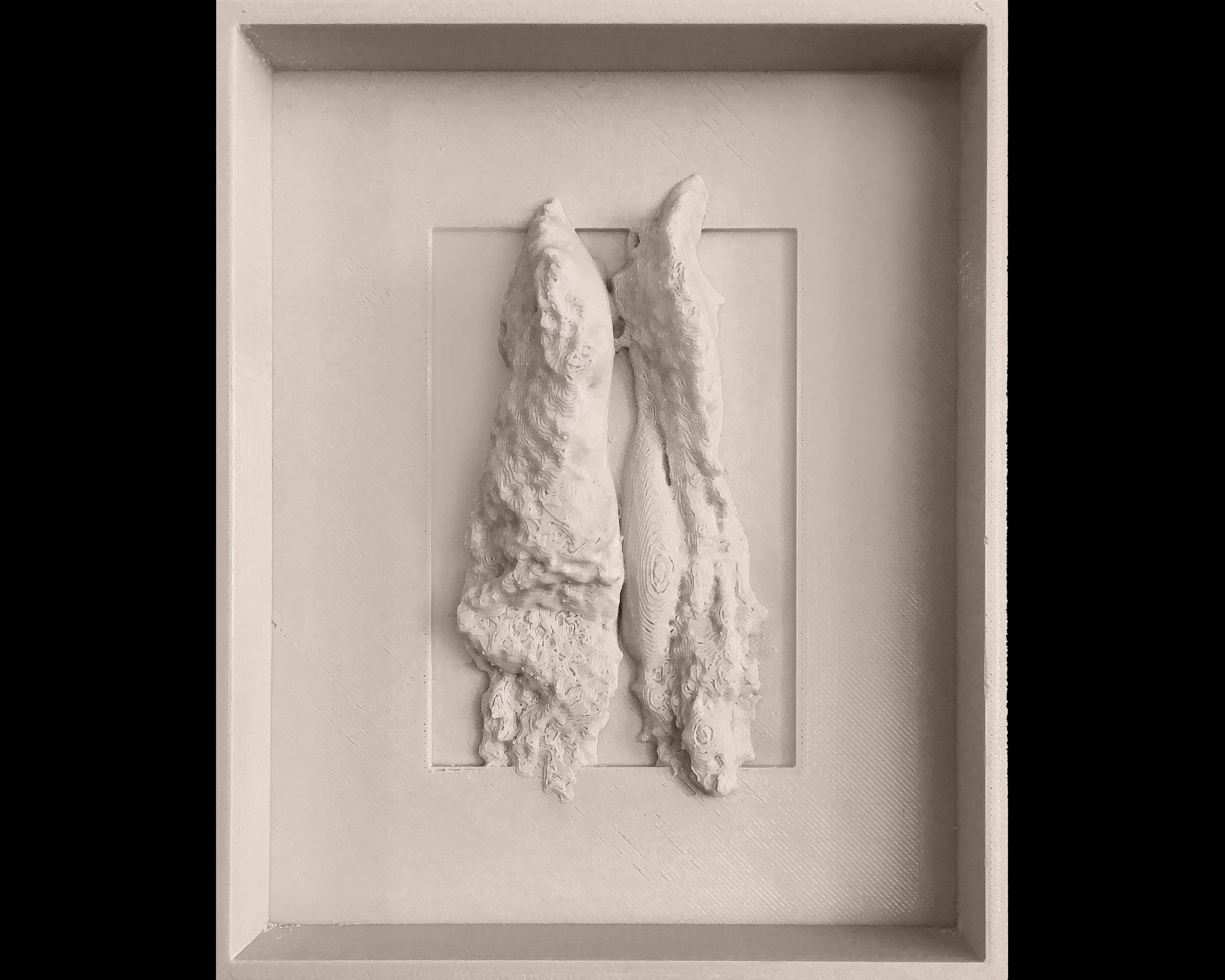 "Nature is…animals, trees, the weather…the bioregion, the ecosystem. It is both the set and the contents of the set. It is the world and the entities in that world. It appears like a ghost at the never-arriving end of an infinite series: crabs, waves, lightning, rabbits, silicon…Nature."
—
Timothy Morton
,
Ecology Without Nature: Rethinking Environmental Aesthetics
The images on the left are 3D printed objects in PLA, a biodegradable and sustainably sourced bioplastic.
... Chicago...
The images to the left are preliminary test prints from data collection in Texas. They are works in progress, moving toward a printed curiosity cabinet. This cabinet will be exhibited at Chicago's
ACRE Projects
from May 31–June 23rd, 2019.
...Białowieża...
In June 2019, Emergent Observer will collect from the Białowieża Forest—the only surviving piece of old-growth forest that once stretched from Siberia to Ireland. On the border of Poland and Belarus, it's been mostly left-alone for 7,000 years, a preserved relic of the past.
Unlike managed forests—ones that are sustainably logged—more wood than not is decaying, laying where it falls on the forest floor, hosting immense biodiversity. Its rivers are wild, not diverted for recreation or municipal use instead of dammed springs, it hosts bogs and soggy wetlands. It is one of the only natural forests remaining in an otherwise altered landscape of Western civilization. Białowieża is a counterpoint to the springs in central Texas, a natural area so impacted by humans that you cannot separate natural from human influence.
...Gamboa...
In August, Emergent Observer will participate in the
Digital Naturalism Conference (DINACON)
, an alternative conference exploring natural environments through technology. International scientists, technologists, and artists will gather in Gamboa, Panama to utilize a maker space in the jungle. Gamboa is marked with extreme biodiversity and, because of the Panama Canal, extreme human intervention. It is also home to the Smithsonian Tropical Research Institute.
...